The final round of the 29th English Recitation Contest for High School Freshmen was held
On Jan. 23rd, the final round of the 29th English Recitation Contest for High School Freshmen, sponsored by the Japan-America Society of Kobe, was held online. 12 high school freshmen advanced from the preliminary round and enthusiastically performed in this final round. The recitation theme for this year's final round was a speech by Leonardo DiCaprio presented at the U.N. Climate Summit 2014. He appeals to world leaders to recognize and take action on environmental issues, which have now become urgent issues on a global level.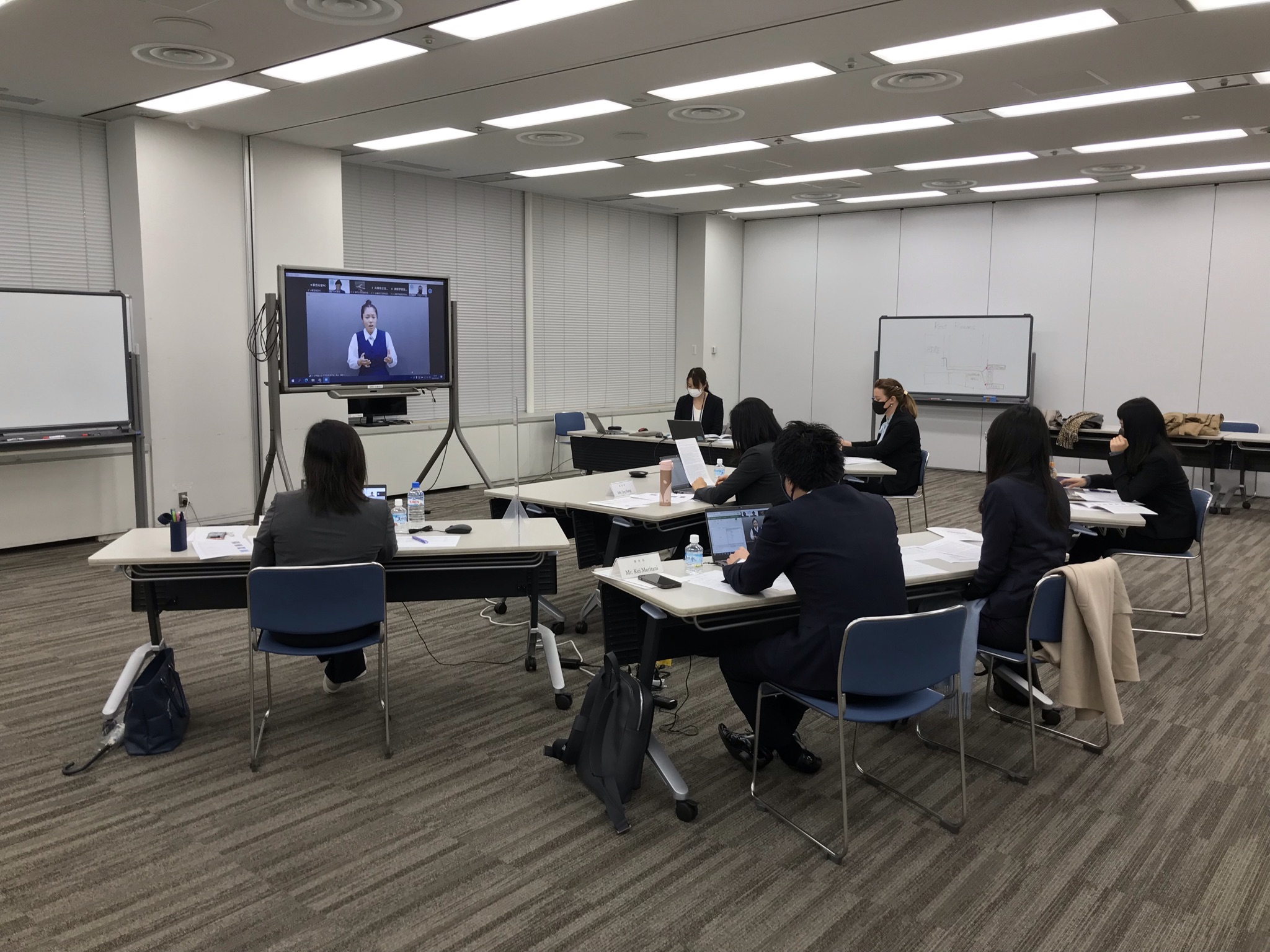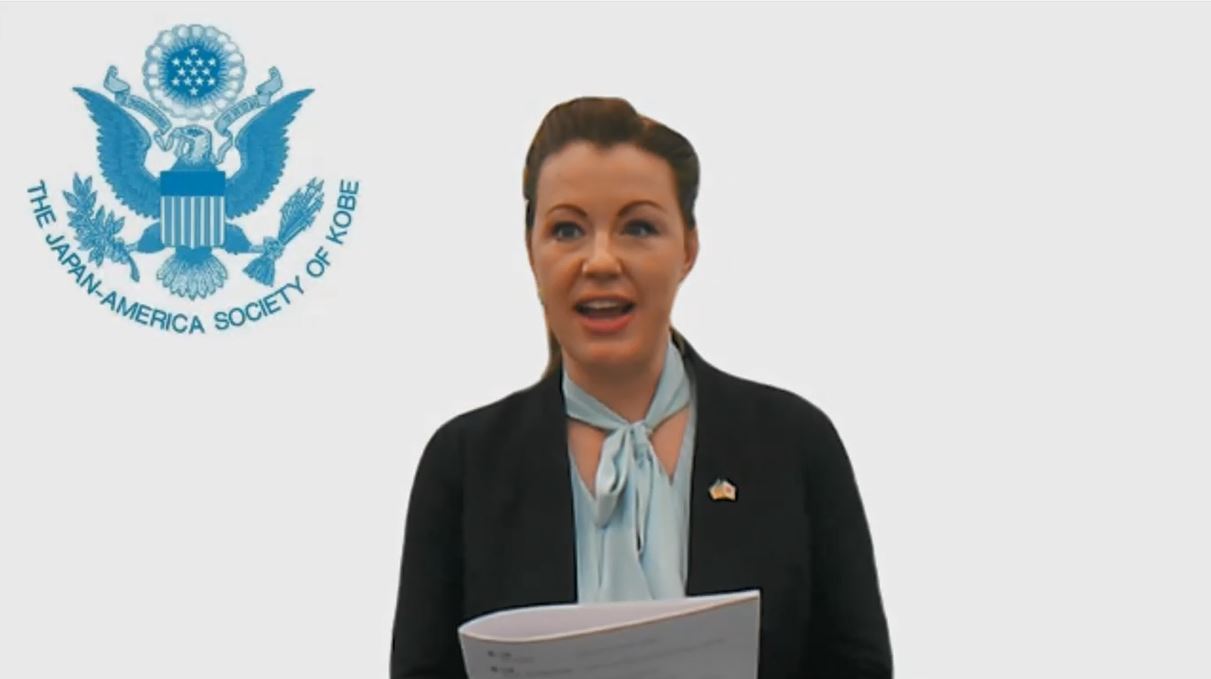 At the beginning, Ms. Alicia Edwards, Public Affairs Officer, U.S. Consulate General Osaka-Kobe, gave an Opening Address, and the contest started. The judges were Ms. Alicia Edwards; Ms. Yuan Lei, a coordinator for International Relations of Hyogo Prefecture; Ms. Joy Sung, a member of the International Department, Office of the Mayor, Kobe City; Mr. Kei Moritani, 2022 Executive Vice President of Junior Chamber International Kobe (Japan); and Ms. Aika Yasui, a member of the Japan-America Society of Kobe.
The students all performed wholeheartedly, and the competition was very intense. In order to prevent the infection of COVID-19, this year's contest was held online, but everyone recited the speech enthusiastically, and we could feel their passion for this issue through the screen.
Before the awards ceremony, videos about studying abroad were introduced and the students then discussed their own experiences traveling abroad. The video was introduced by the Consulate General of the United States of America, Osaka-Kobe, and the students talked about their experiences in English for further practice. The students seemed relaxed since they were released from the tension of performing.
After the event, we had the awards ceremony. By strict judging, the prize-winners were decided as follows;
 The 1st place (JASK CUP AWARD): Ms. Hinata Ogawa, from Kobe University Secondary School
 The 2nd place (AMERICAN CONSUL GENERAL'S AWARD): Ms. Erika Koh, from Kobe College High School
 The 3rd place (THE MOST EXCITING SPEAKER AWARD): A tie between Ms. Honoka Takemura, from Kwansei Gakuin Senior High School and Ms. Kanon Kiriyama from Obayashi Sacred Heart High School.
It was clear that everyone had worked hard to understand and practice their speeches, and all the presentations were of a very high level.
At the end of the ceremony, Mr. Kei Moritani, one of the Vice Presidents of the Japan-America Society of Kobe, gave a Closing Address and applauded all participants. After taking the online group picture, the contest ended.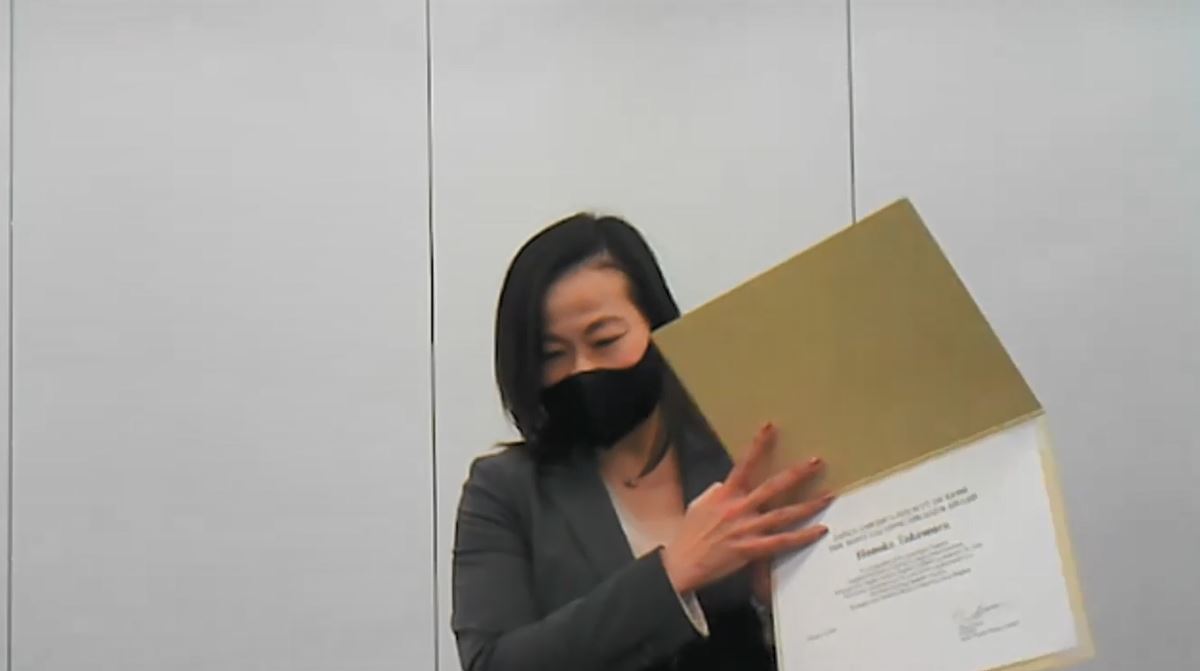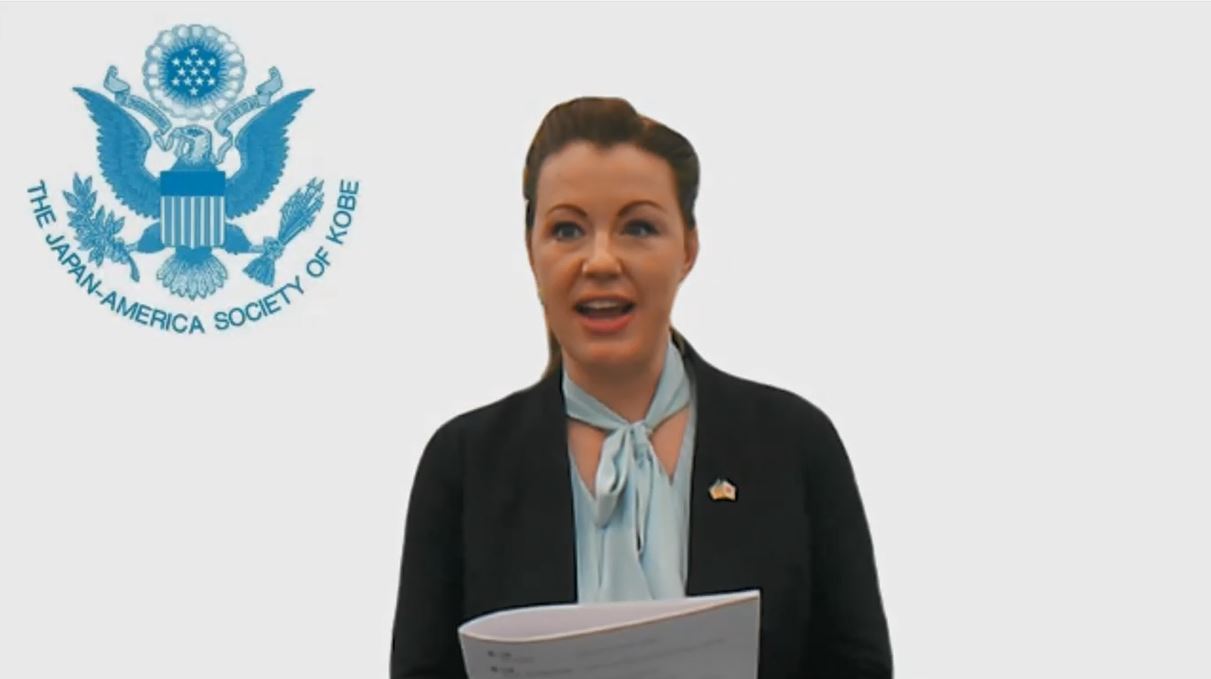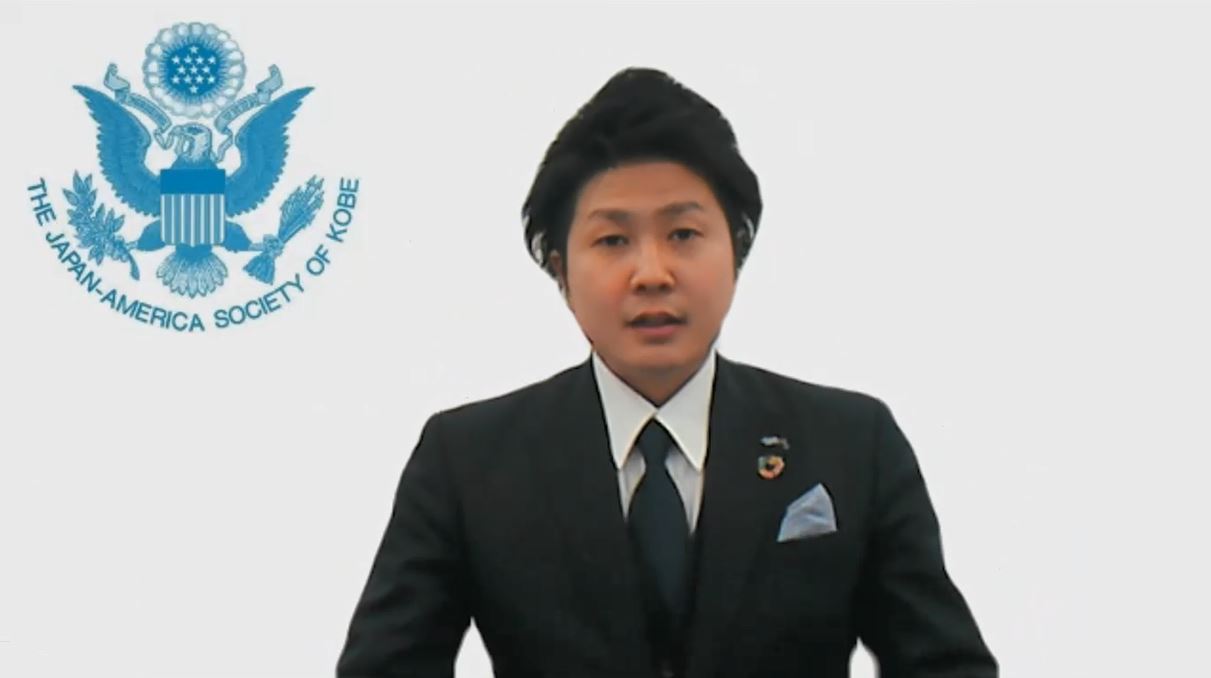 ■Opening Address by Ms. Alicia Edwards, Public Affairs Officer, U.S. Consulate General Osaka-Kobe (Summary)
*Reading for Mr. Richard Mei, Jr. (Consul General, U.S. Consulate General)'s Greetings
It is my pleasure to congratulate you, the participants in this year's 29th English Speech Recitation Contest hosted by the Japan America Society of Kobe.
As you know, reciting a speech is an effective way to boost your language skills. It also enhances your English ability through repetition and pronunciation practice. Young people who can communicate in English are more likely to engage in professions that are needed to be successful in the 21st century. Indeed, students who are motivated to study English today are poised to become "global citizens" tomorrow.
From my own personal experience as an English teaching assistant in Tokushima Prefecture 40 years ago, your efforts today give me great joy.
I hope that by studying and reciting Leonardo DiCaprio's 2014 address to the United Nations, in which he called on world leaders to take bold and decisive action to reverse the impact of human-created climate change, that you will also be moved to take action. The climate crisis is widely understood to be the most urgent challenge we face today. It urgently requires our individual and collective efforts, as well as global cooperation among generations and nations.
I encourage you to take risks and be ambitious as you set a course for your future, and consider studying in the United States at some point in your academic journey.
Again, I congratulate you on your achievement today. Keep working hard, asking the critical questions, and dreaming big dreams.
■Closing Address by Mr. Kei Moritani, Vice-President of the Japan-America Society of Kobe (Summary)
Thank you everyone for today's great presentations.
I was really impressed by everyone's recitation. Through the screen, I could feel the effort and enthusiasm from each of you, who practiced over and over for today. We needed to decide the 1st to 3rd, but I truly want to give all of you the Winner's Cup and the Gold medal.
When COVID-19 settles down, you will all go outside Japan and be actively involved in the world.
I am sure that the efforts you made will help your growth and future. Please look back on this recitation contest that you participated in during this difficult situation and remember that you worked really hard and did it!
Finally, I would like to thank all of you who have supported this contest, Ms. Alicia Edwards and all members of the U.S. Consulate General, Judges, the Junior Chamber International Kobe (Japan), the members of Japan-America Society of Kobe, people and groups which sponsored and supported, all of the high school freshmen who participated in the preliminary round, and the teachers and families who supported the students all the time.
To see the photographs of you in the contest, please click the link. (Only the participants and the related persons can access.)
Photograph
*This link will require you to input a password, which was announced via email.
*If you do not know the password, please let us know.JAPAN-AMERICA SOCIETY OF KOBE